Research & Development
Pioneering the healthcare of tomorrow, today
Our innovation story starts with you
Be it the world's first blood pressure monitoring device featuring fuzzy technology that enables easy and accurate measurement, or a sensing technology capable of monitoring and making more holistic health data accessible;

OMRON has always put people first.
Blood Pressure Monitoring
Pioneers since the start
Committed to helping people live more active and fulfilling lives with zero compromise, we put great effort into developing further innovative solutions to help people manage their condition - from respiratory therapeutics to pain management and more.
19
Sphygmomanometer No. 1
Electronic blood pressure monitor HEM-1
19
The world's first use of fuzzy technology for blood pressure control
Digital automatic blood pressure monitor Fuzzy HEM-706
20
Home electrocardiograph that can record symptoms such as heart palpitations anywhere
Portable electrocardiograph HCG-801
20
Japan's first solar-powered, environmentally friendly blood pressure monitor
Upper arm solar sphygmomanometer HEM-4500-SOL
20
Supports sleep improvement by measuring sleep status and sleep time
Sleep meter HSL-101
20
Tubeless type with integrated body and cuff
Automatic blood pressure monitor HEM-7600T
20
A wristwatch-sized sphygmomanometer that has acquired medical device certification
Wearable blood pressure monitor (pre-sale in the US) BP800-M HeartGuide
1973
1991
2005
2009
2012
2017
2018
73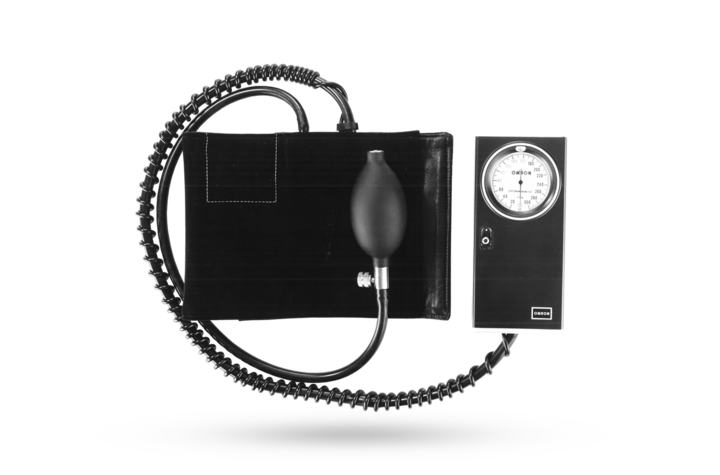 91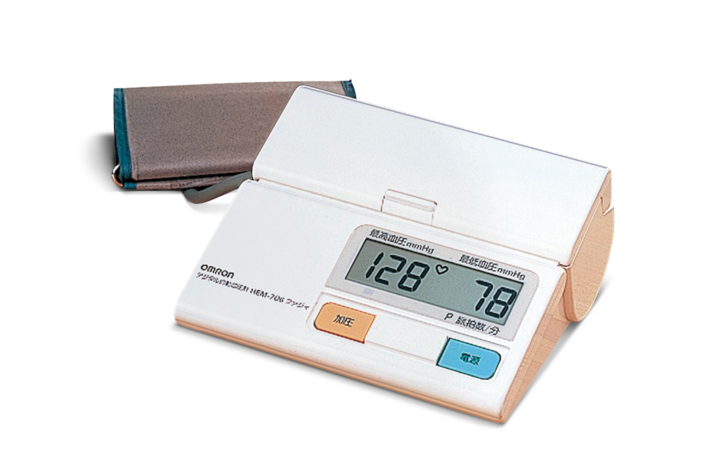 05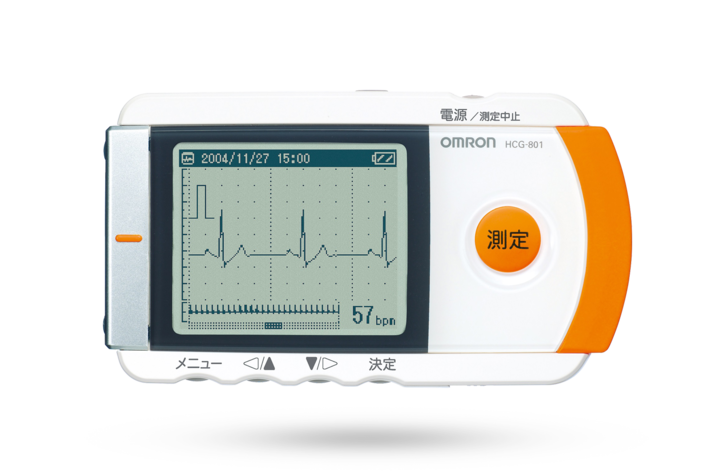 09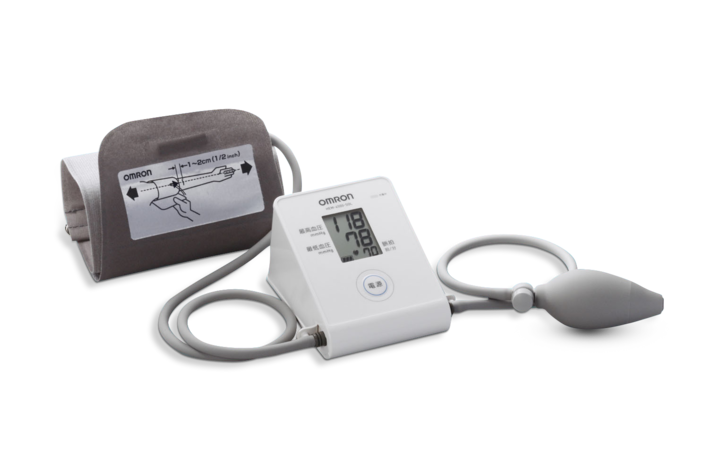 12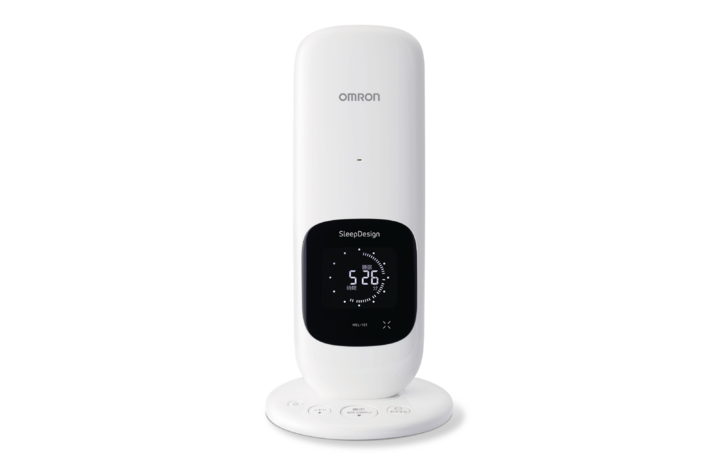 17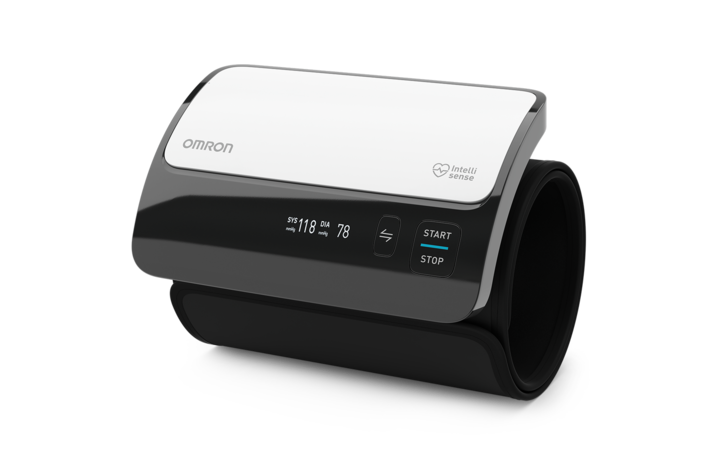 18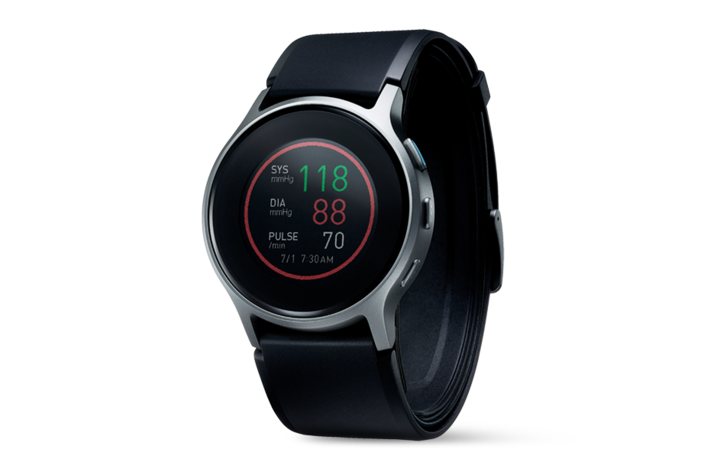 Create tangible impact
Together we can lead innovation, co-create customer-centric products and help the world be a healthier place and enable people to live life with zero compromise.
Innovation is in our DNA
Committed to helping people live a freer and more fulfilling life with zero compromise, OMRON shares its acquired knowledge and expertise in the field of clinically proven, innovative medical equipment for health monitoring and therapy, by providing an overview of the most relevant topics and existing scientific literature of cardiology and respiratory.