OMRON Healthcare Solutions
Remote Patient Monitoring
For access to quality healthcare and improved treatment that goes beyond doctor visits.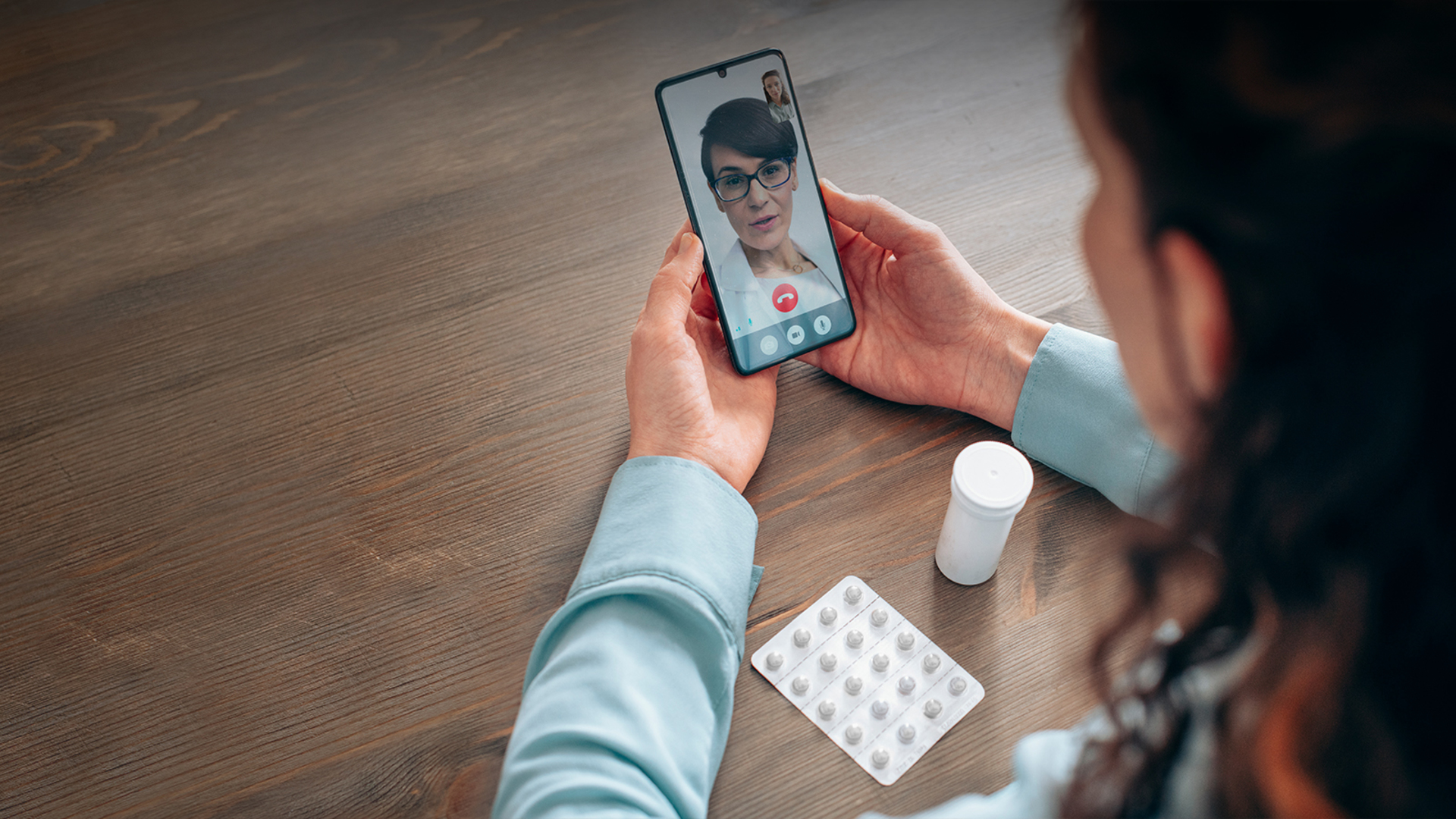 OMRON Healthcare Solutions
Remote Patient Monitoring
For access to quality healthcare and improved treatment that goes beyond doctor visits.
One billion adults globally have high blood pressure.
That includes 116 million adults in the US. Of the American total, 37 million have uncontrolled Stage 2 hypertension, which carries a greater risk of heart attack and stroke.
Hypertension comes with higher risk for heart attack and stroke. It's also a leading underlying health condition for greater risk of complications from COVID-19. For those at the higher end of the hypertension scale, that risk is now even higher during this pandemic.
In fact, recent reports have shown that heart attack death rates have more than doubled during the COVID-19 pandemic. Fewer patients going to the hospital when they're experiencing symptoms. This alarming trend means that many of these patients are not visiting their doctor during this pandemic and are not managing their hypertension. It means that the heart attack and stroke fatality rate, which is already at a crisis level, is even higher now.
OMRON's first Remote Patient Monitoring (RPM) program is designed for hypertension management and developed to foster greater patient-to-physician communication and data sharing to improve treatment engagement and health outcomes. Our research showed that physicians and patients were looking for easy-to-use, accurate services. So, we made the service simple and precise.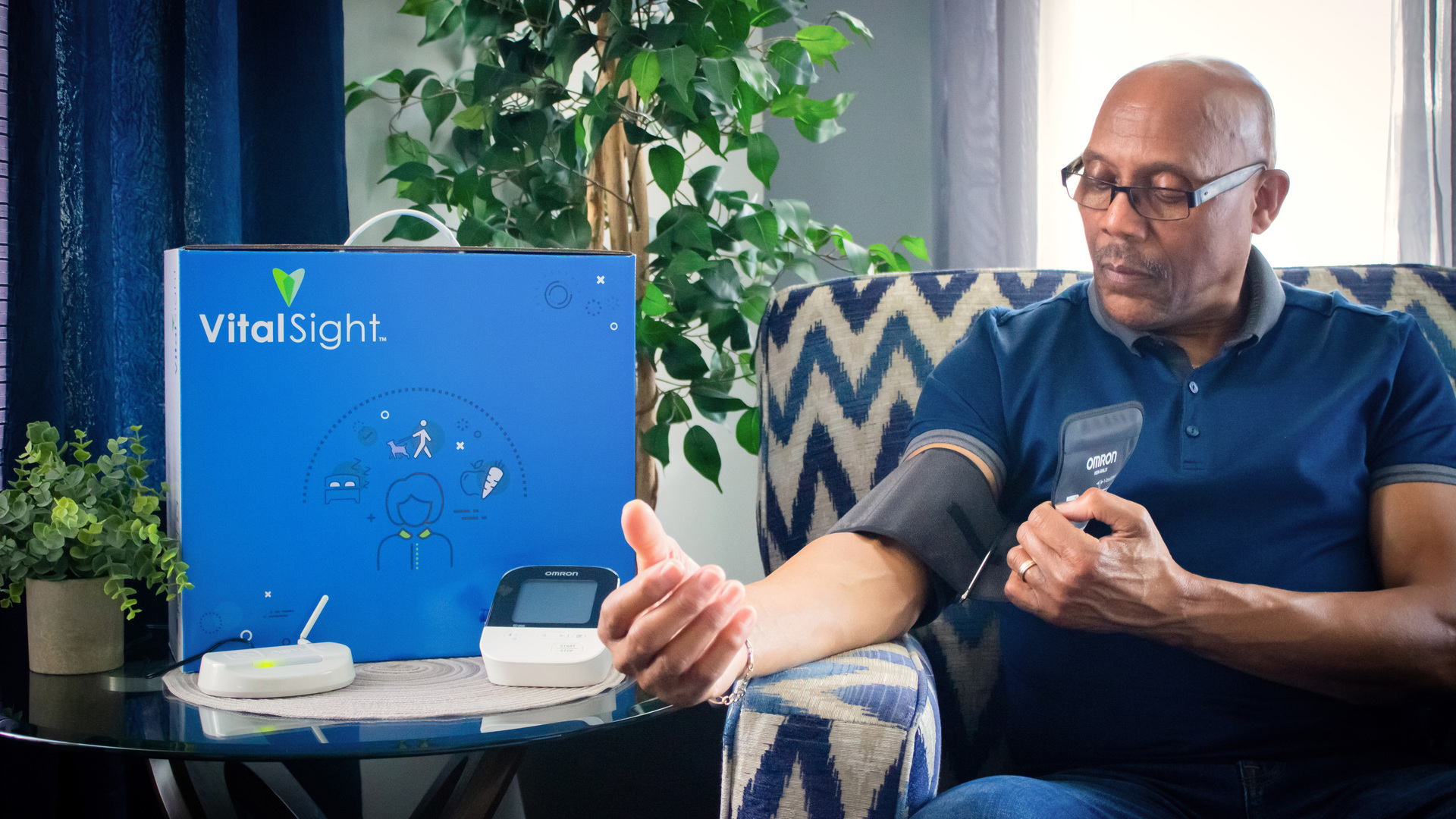 RPM Service in the US - VitalSight
The VitalSight remote patient monitoring program relies upon connected medical devices that enables patients to make a commitment to regular heart health monitoring from the comfort of their homes.
In the US, OMRON is partnering with the most forward-thinking hospital systems and independent physicians in the US, including Mount Sinai in New York and Northwestern Medicine in Chicago. Early feedback from physicians shows that VitalSight is quickly helping doctors improve engagement with patients on their treatment plans. Northwestern is now conducting a clinical study of VitalSight and the outcomes we can achieve with the service.
VitalSight can be integrated directly with the clinician's Electronic Medical Record (EMR) system or through the OMRON Doctor Dashboard. VitalSight sends automatic notifications through the EMR that signal when a patient has readings that indicate action needs to be taken. This easy-to-use service allows physicians to enroll patients with high-risk levels of hypertension. Patients receive a kit delivered to their home that includes an OMRON connected blood pressure monitor and data hub that are pre-set to securely share measurements with the patient's physician and care team. VitalSight™ was selected as the winner of Engadget's "Best of CES 2021" as the Best Digital Health and Fitness Product.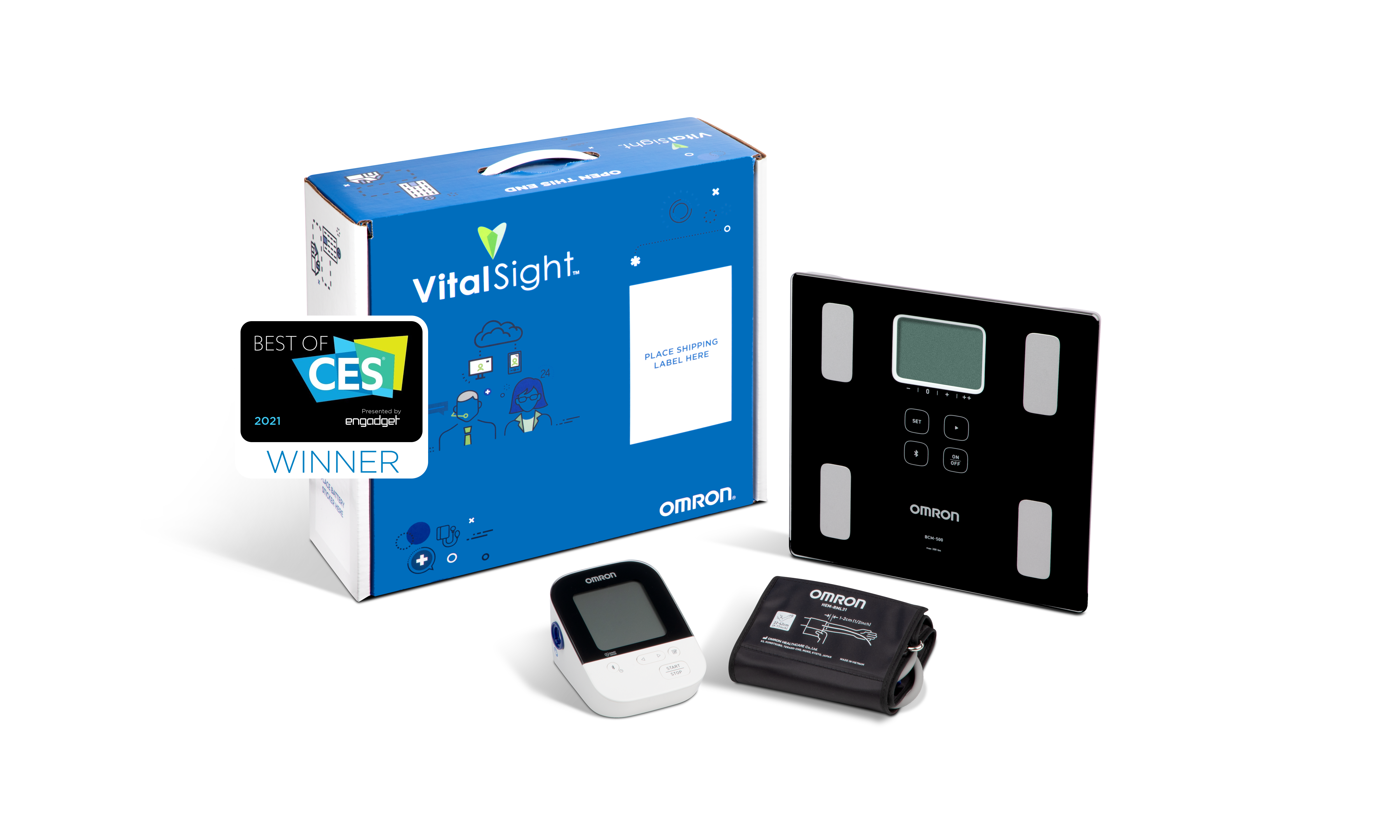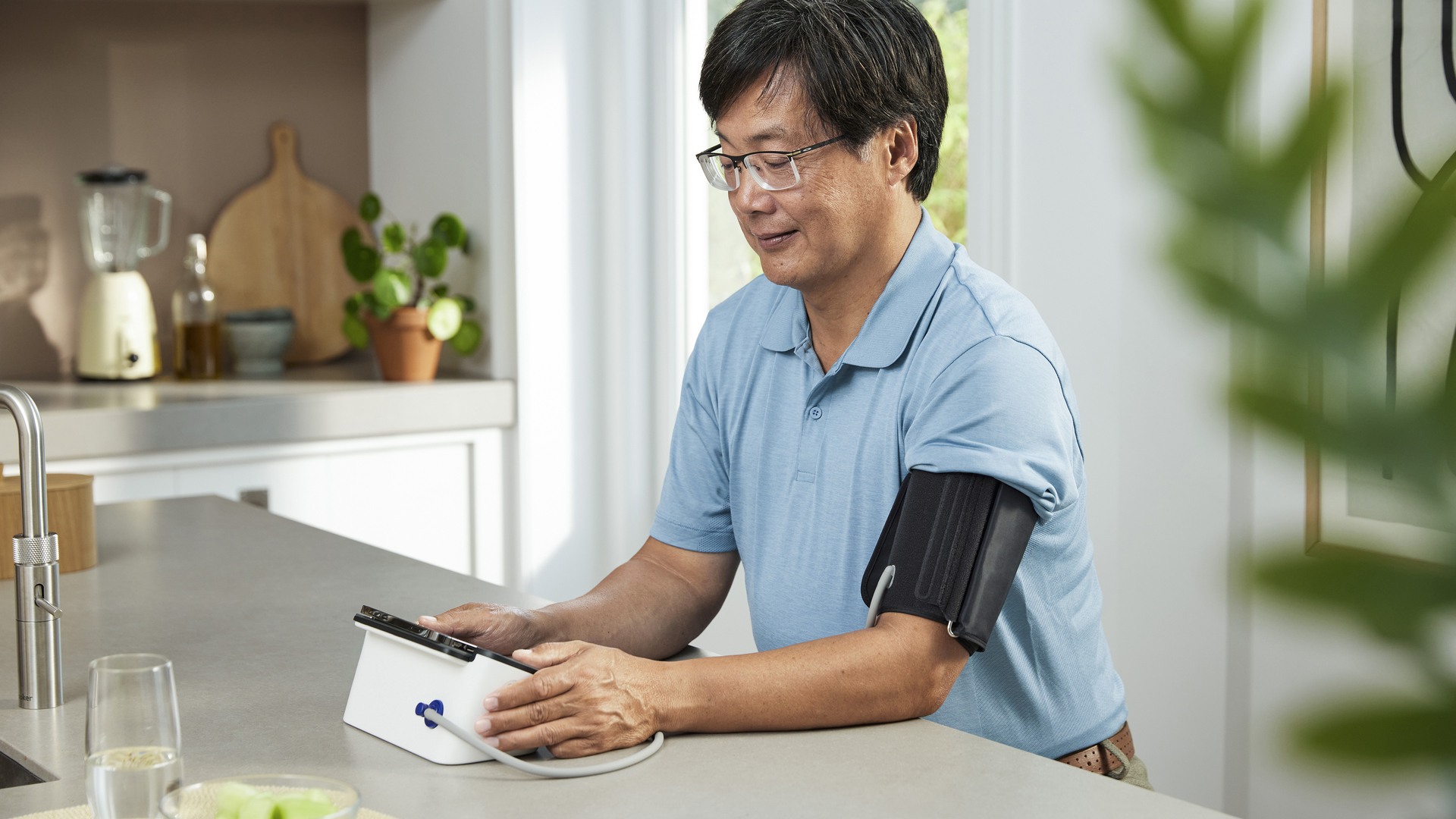 RPM and Remote consultation service in Asia - HeartVoice
Using HeartVoice Telehealth platform, doctors can provide telemedicine consultations and remote health monitoring programs to their patients to treat accute and chronic conditions.
In Singapore, we are planning to set up the corporate wellness business (healthcare service for corporate employees) and the remote consultation platform. These will provide new business solutions to detect chronic diseases of employees such as hypertension at an early stage during corporate medical checks, and encourage employees to seek online medical consultations. The service has been extended to conventional chronic disease patients who refrain from visiting the clinic due to the pandemic situation. Online medical consultation services will keep on growing in Asia, particularly where social issues are severe, even after the pandemic ends, such as shortage of doctors. OMRON Healthcare will extend the best practices in Singapore throughout Asia and expand its RPM and online consultation services.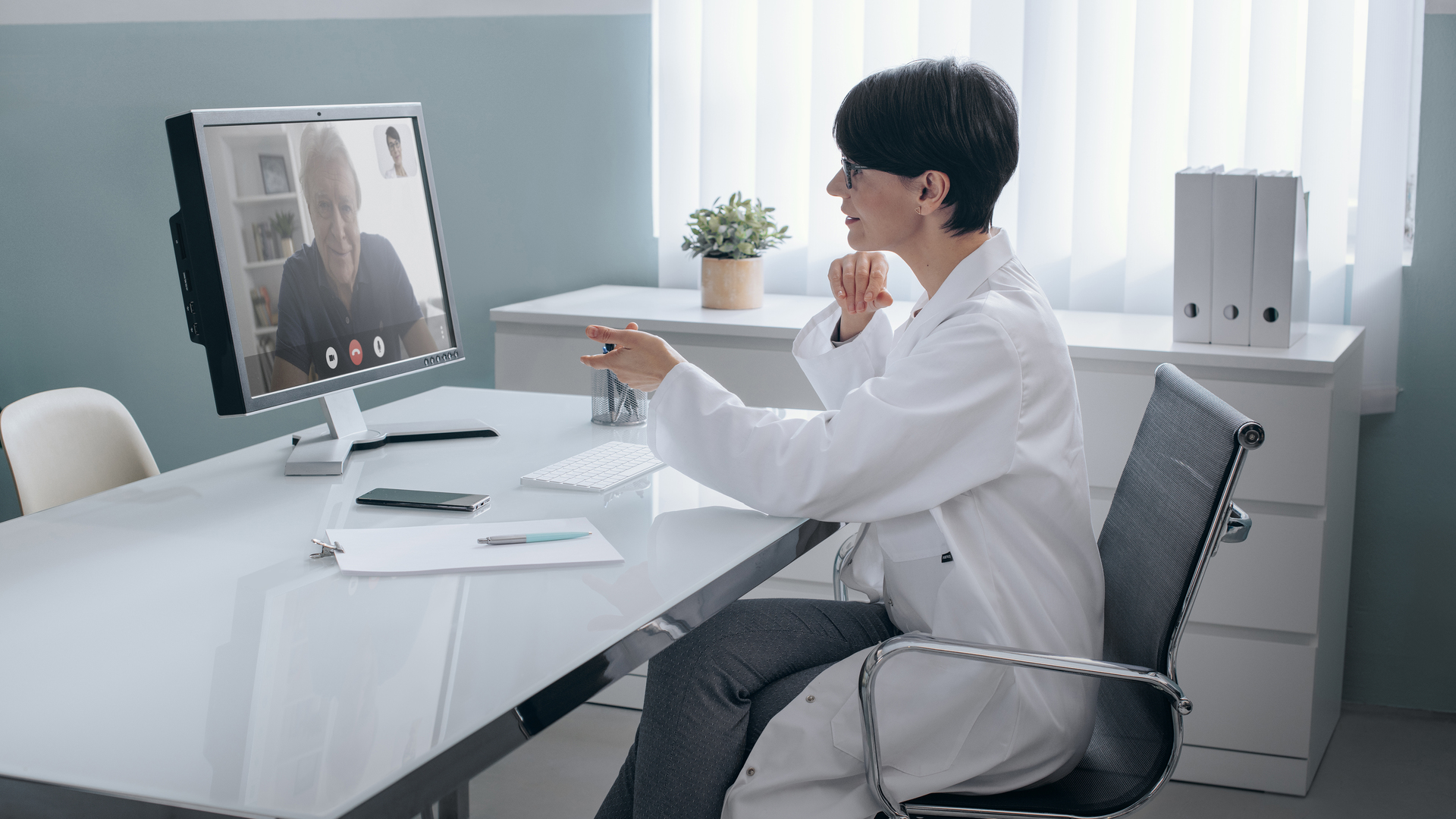 Collaboration with Luscii in Europe
Luscii was developed together with doctors, nurses and patients. It contains dozens of smart features and continues to expand with new possibilities every day.
In 2019, OMRON Healthcare signed a partnership with Luscii, a Dutch RPM and remote consultation service platform for specialists in major hospitals. Luscii has provided multiple e-health services such as RPM and telemedicine services to chronic hypertensive patients, and have provided the services to about half of Dutch hospitals.
As soon as a health concern is detected in a patient, an alert is sent to a physician via the network system. This enables patients to get quick treatment, and to save time, since visiting a clinic and seeing a doctor face to face is not necessary. Even hospitalization time may be reduced. We are planning to develop new algorithms and programs to provide physicians, healthcare professionals and patients with suitable treatment advice.
Thank you for subscribing!