Our Journey
To advance health and empower people worldwide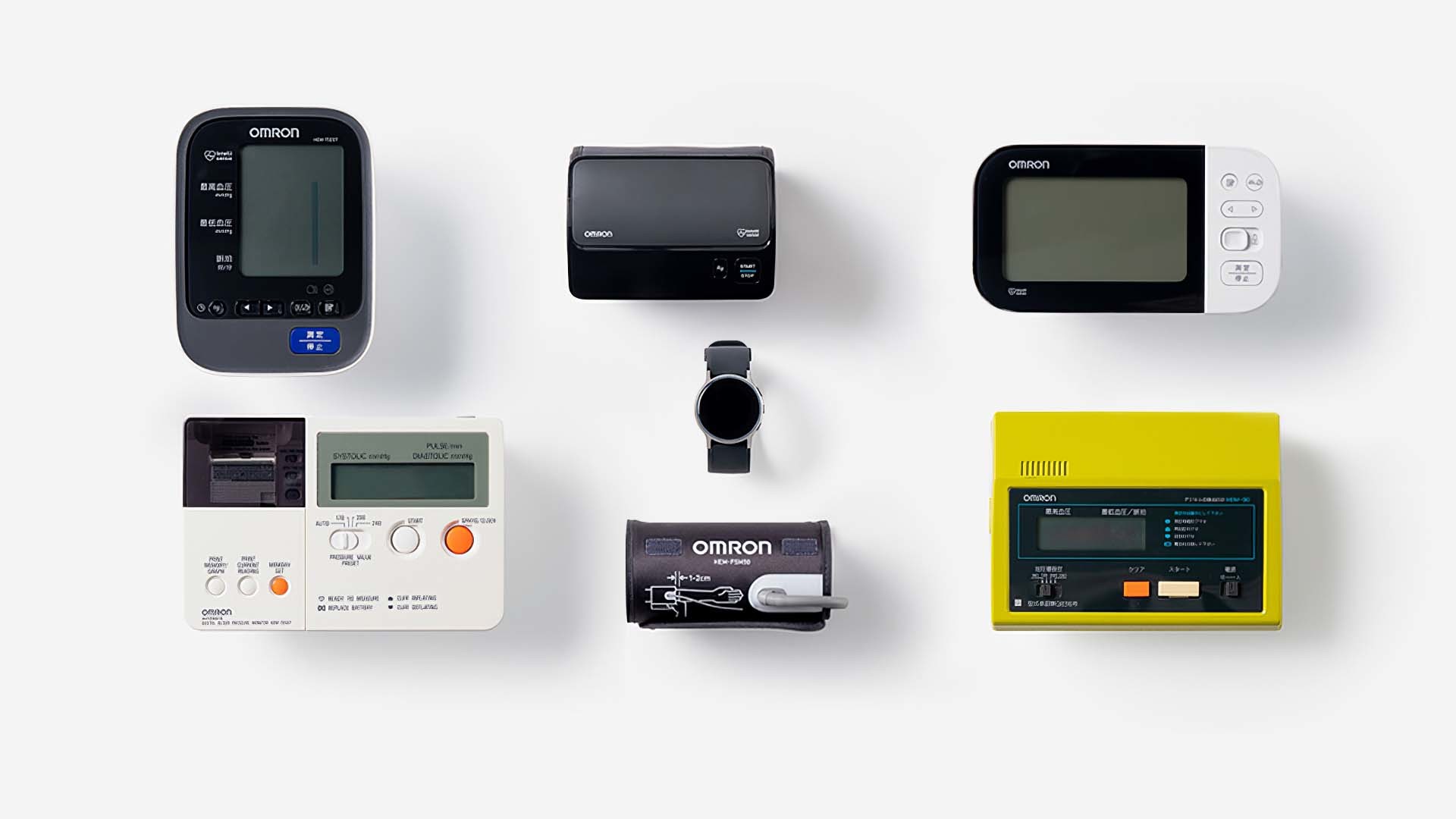 In the late 1970s, during the period of rapid economic growth in Japan, people started to feel financially secure, and became more conscious of the state of their health.
At the same time, due to the westernization of dietary patterns, the number of cases of cerebral infarction increased sharply, and by the 1980s, the number of cerebro-cardiovascular diseases had skyrocketed. The major contributing factor of these diseases is hypertension.
OMRON introduces home blood pressure monitoring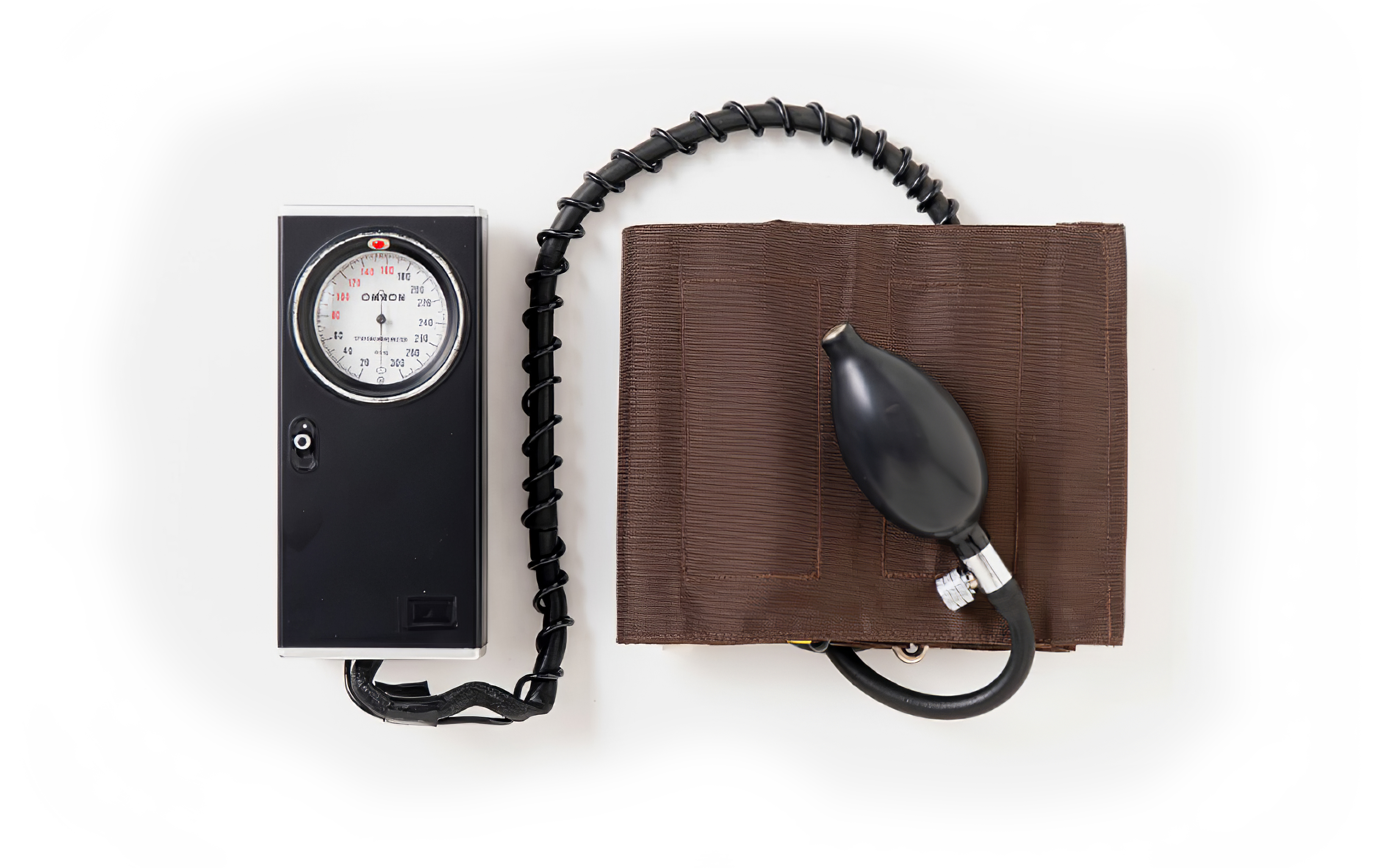 HEM-1, OMRON's first manometer-type blood pressure monitor
In order to begin solving this issue with regular monitoring, OMRON Healthcare introduced its first and manual manometer-type blood pressure monitor, the HEM-1 in 1973.
This product was based on the concept of Health Engineering advocated by OMRON founder Kazuma Tateishi. He thought of the human body as a tissue engineering-based aggregate system, and applied automation theory to health management and the prevention, diagnosis and treatment of illness. When the HEM-1 was launched, measuring blood pressure had been regarded as a medical procedure performed only by physicians and nurses. Home blood pressure monitoring was not widely accepted neither by people nor by healthcare professionals.
Nevertheless, OMRON believed in the value of home blood pressure monitoring and has remained steadfastly committed to the highest possible accuracy and ease of use. To provide access to home blood pressure monitors to as many users as possible, we work closely with medical professionals and experts, participate in clinical studies, conduct educational programs, and communicate the efficacy of home blood pressure monitoring.
Paving the way for connectivity
Complete, a wireless upper arm blood pressure monitor + EKG
Furthermore, recent advancements have contributed to the expansion of the mobile healthcare market.
The rising popularity of behaviours to promote wellness and healthcare approaches have resulted in asurge in demand for personalised healthcare management solutions. In response, we have developed digitally connected blood pressure monitors and launched OMRON connect, a smart phone app for health management. OMRON connect provides users with personalized health management services based on their personal data.
Remote monitoring and AI for a better diagnosis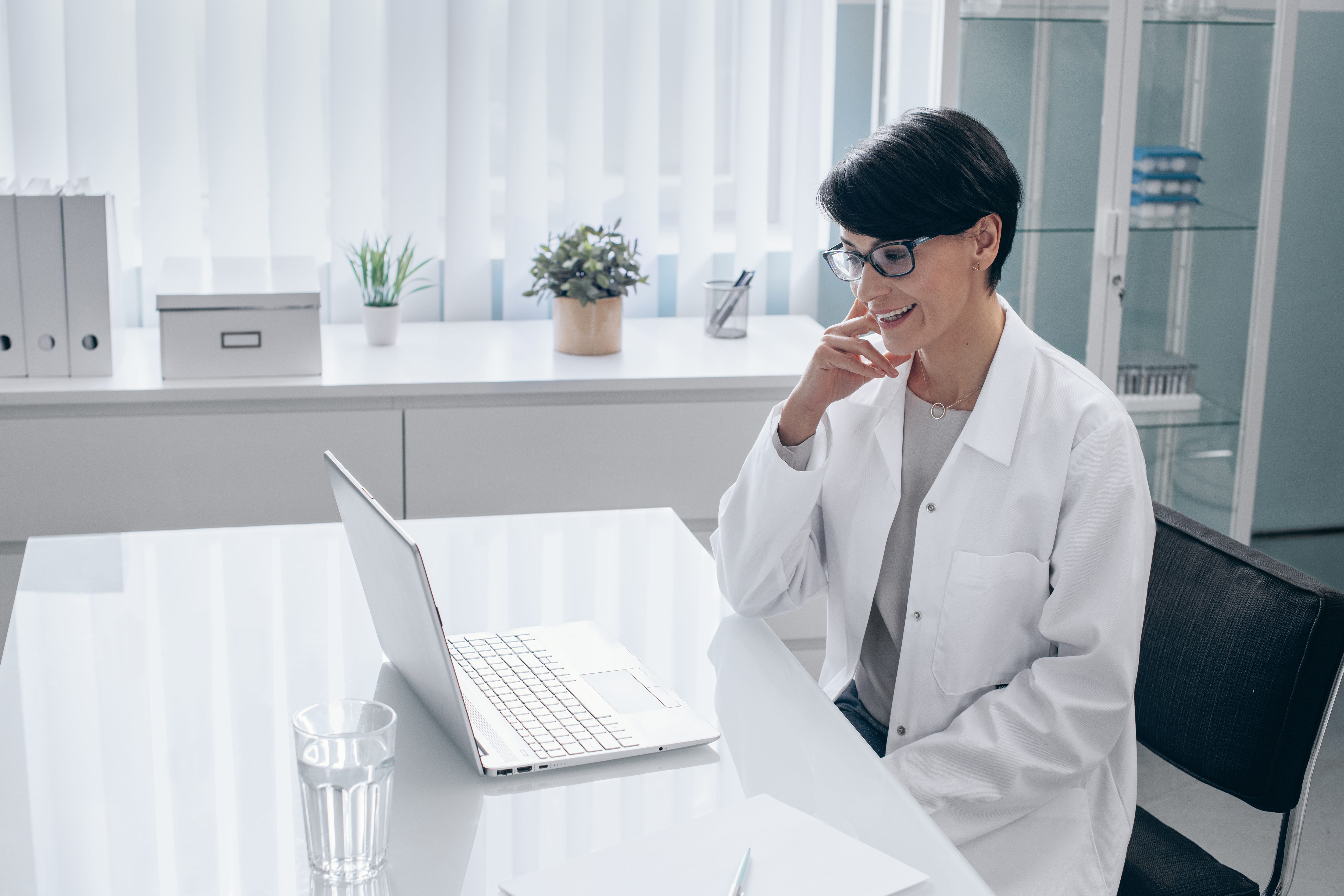 OMRON' remote patient monitoring services launched in 2020.
Thanks to our RPM services, monitoring and serving patients worldwide effectively is no longer a vision.
In 2020, we launched remote patient monitoring services on a global scale, aiming to capture changes in patients' condition and reduce the burdens on doctors and healthcare professionals while adhering to medical system regulations.
Recently we launched the " Healthcare Medical AI " program. This is a study to explore the possibilities for early detection and early intervention by predicting cardiovascular diseases at an early stage using home measurement data.
Everything we do aims to advance health and empower people around the world. We are delighted to introduce a part of our journey to "Going for Zero".
Thank you for subscribing!